Alison Balsom OBE Fellowship Enables new BfA Director Of Music Education in Uganda
To remove the ceiling on learning and to provide support, structure, training and mentoring to the young teaching team, Brass for Africa is delighted to announce the placing of a high calibre director of music education into Kampala, Uganda this year.
Brass for Africa is able to do this through the wonderful support of the Charity's Patron, trumpet virtuoso Alison Balsom OBE. The Alison Balsom Fellowship enables an exciting chapter for the charity with the selection and placement of Lizzie Burrowes as Director of Music Education.
ALISON SAYS," I AM DELIGHTED TO ANNOUNCE THAT LIZZIE HAS SUCCESSFULLY BEEN AWARDED THE FELLOWSHIP POSITION, SHE NOT ONLY BRINGS THE TALENT, QUALIFICATIONS AND EXPERIENCE REQUIRED TO FULFILL THIS CHALLENGING ROLE BUT SHE ALSO PROVIDES A STRONG AND POSITIVE ROLE MODEL FOR THE MANY GIRLS AND YOUNG WOMEN WHO PARTICIPATE IN BRASS FOR AFRICA'S MUSIC AND LIFE SKILLS PROGRAMMES."
Lizzie, a former Head Chorister at Salisbury Cathedral and Music Scholar at Roedean, holds a Masters in Music from the University of Oxford, where she was also a Choral Scholar at The Queen's College. As an educator, Lizzie has taught music at several schools including Magdalen College School and Reading Blue Coat School, where she was acting Assistant Director of Music and a House Mistress. She is currently the Director of Music at a large independent school in South London where she is responsible for the musical education of over 900 pupils, and managing a team of an Assistant Director of Music, three Heads of Instrumental Section and over 25 visiting music teachers.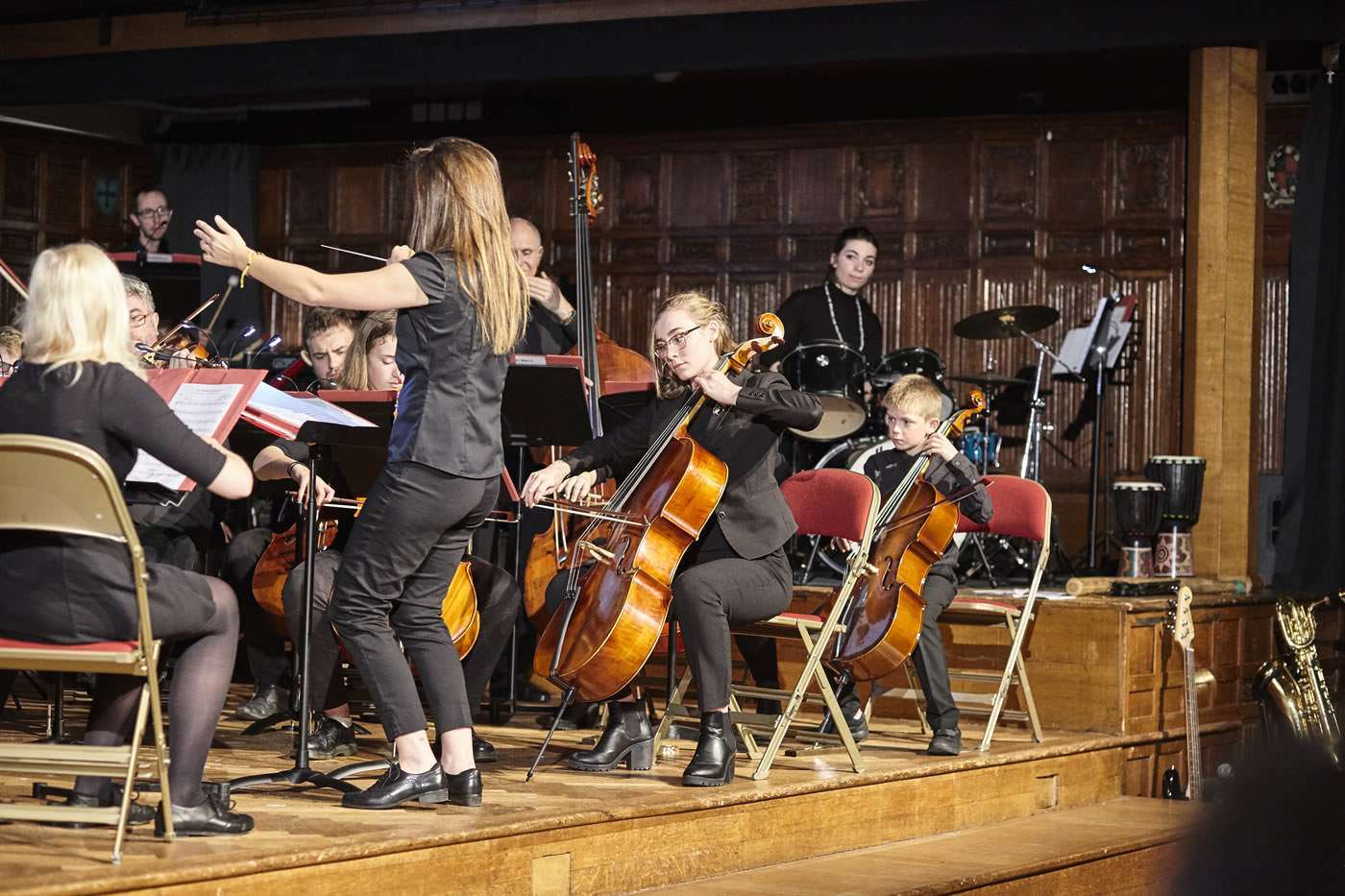 Lizzie has been volunteering with Brass for Africa for several years, she has visited the programmes in Uganda on a number of occasions including leading a UK school music tour to Kampala.  She has acted as an education advisor to the Charity and in 2017 Lizzie was invited to join the Board of Trustees.
LIZZIE SAYS, " I AM PASSIONATE ABOUT EDUCATION AND ABOUT BEING A MUSICIAN AND I AM HUGELY EXCITED TO HAVE THE OPPORTUNITY TO USE MY SKILLS AND EXPERIENCE TO IMPROVE THE LIVES OF DISADVANTAGED CHILDREN AND YOUNG PEOPLE AS DIRECTOR OF MUSIC EDUCATION FOR BRASS FOR AFRICA IN UGANDA."
"Lizzie has been involved with Brass for Africa for some time and we are very excited about her full time appointment as Director of Music Education, particularly as we celebrate International Women's day. Girls and young women can often be overlooked in the many communities within which Brass for Africa works. Having access to, and encouragement from, such inspiring women as Alison Balsom and now Lizzie Burrowes provides real hope, it creates aspiration and inspires determination for everyone to achieve and fulfill their potential."
JIM TROTT, BRASS FOR AFRICA EXECUTIVE DIRECTOR